Trading places
On the Internet, exchanging homes is easier than ever.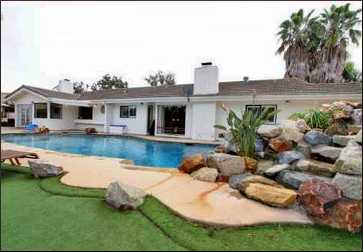 In the age of the Internet, house exchanging has grown up.
In 1991, still the era of snail mail and high-priced international phone calls, I wanted to exchange my home for one in Europe. But few people wanted to come to Minnesota.
I hadn't listed Sweden as a preferred destination, but a family in Stockholm's Old Town asked about an exchange. By the time I sent them information about my home, they'd found one elsewhere, and I exchanged instead with a family in southern Sweden.
We spent three weeks in July there. What we didn't know is that Sweden is practically deserted in July, because everyone is vacationing in Spain and Italy.
Now, thanks to the Internet, it's much easier to exchange homes --- and to find out what you need to know.
When I type in "Minnesota" on the HomeExchange web site, I find nearly 20 families who are interested in coming here. They're offering homes in Spain, Denmark, Australia, Ireland and New Zealand. Within the United States, homes are in Boston, San Diego, Seattle and Los Angeles as well as Vermont, Texas, South Carolina, Colorado and New York.
Usually, people who want to visit the Upper Midwest have relatives or friends here. Sometimes, business brings them to the state. Isabelle Durrieu's husband was sent to Minneapolis for the month of July, so she wanted to exchange her sunny flat in the heart of Barcelona for a home in the Twin Cities.
"We could rent a flat or live in a hotel, since my husband's firm will pay for that, but I think it's much more interesting to live in someone else's house with toys and books for the children, and to have this feeling that you're not only a tourist but that you discover a little bit more of how the people live in another country," she wrote.
"I thought we could contact with the neighbours, maybe, and live a little bit of a real American life for a month."
Who knew there would be such demand for houses in flyover land? The truth is, Midwesterners still are the little fishermen in a big pond. But now, we can throw our net a lot farther.
Teachers were first
In 1953, teachers attending a conference in Europe started brainstorming about how teachers should exchange homes with each other over the summer holidays. Two of the teachers, one from Sweden and one from the Netherlands, founded Intervac, the first home-exchange organization.
It's a simple concept: Instead of paying for a hotel room, stay free in someone else's house. Save more money by exchanging cars. See how other people live and make new friends --- often, the host's neighbors, friends and relatives, who take the vacationing guest under their wings.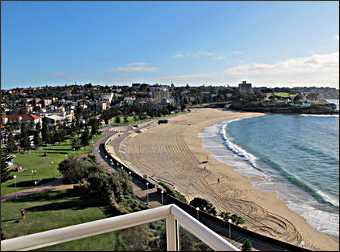 That's how it works in the film "The Holiday," in which Cameron Diaz swaps her Los Angeles mansion for Kate Winslet's English cottage; Diaz strikes up a relationship with Winslet's brother, played by Jude Law, and Winslet with Jack Black, a colleague of Diaz's ex-boyfriend.
It's Hollywood cute, but not really unrealistic, says George Balen, vice president of HomeExchange, the company mentioned in the film.
"Exchanging becomes very property-oriented, but really it's all about people," he says. "They make friends, then go on exchanges together and even swap children for the summer. As corny as it sounds, it really is a family. It becomes a way of life for a lot of these members."
HomeExchange has grown rapidly and now has more than 36,000 listings in 131 countries. Like Internet dating, Balen says, home exchanging once was considered odd but now is mainstream.
"It used to be the first question was, 'Is that a time share?' " he said. "But just recently, people understand what it is. They find it really appealing, the whole concept of swapping lives and avoiding the tourist situation in a hotel."
Although HomeExchange got the mention in "The Holiday," Intervac USA representative Jessica Jaffe says the exposure should help her company by explaining the home-exchange concept.
"It's something that might be hard for people to wrap their heads around," Jaffe says.
Mutually assured protection
It's true that strangers will live in your house. However, it's likely they'll take good care of it, since you're living in their house.
"We've never had a major complaint about damage," Jaffe says. "It just doesn't happen."
Luckily, people who worry about broken wineglasses aren't likely to exchange in the first place.
"I like the experience of trusting that you're all going to take care of each other," says Joan Semling Bostian of Fairfax, Calif. "It connects you to other people."
Semling Bostian, with her husband and three young daughters, has exchanged her home near San Francisco for homes in France, Germany, Lake Tahoe and the Twin Cities, where she has relatives.
She has particularly fond memories of her stay in the St. Paul home of artist Tippy Maurant. At the last minute, Maurant was asked to jury an art show and didn't travel to California, but she honored her commitment to the Bostians.
"That ended up being really great," Semling Bostian said. "The house was impeccable, and she'd put out a basket with chocolates and cinnamon bread, and art supplies for the kids. We had lots of room, so we didn't have to impose on relatives. And we could have people in to see us rather than always going to see them."
Nancy Svendsen lives near Semling Bostian in Corte Madera, Calif., and she, too, liked to exchange in Minnesota, partly to visit family and college friends but also to show her husband some of her favorite college haunts.
"Minnesota in summer is terrific," says Svendsen, who attended St. Olaf and the University of Minnesota.
Her first exchange was in 2006, when she, her husband and their young twins exchanged houses and cars with a family in Copenhagen.
"We saved so much money it was unbelievable," she said. "My in-laws came with us, and our hosts talked to their friends down the street and arranged for the in-laws to stay a week and a half in their home. They really went the extra mile."
Midwest is a harder sell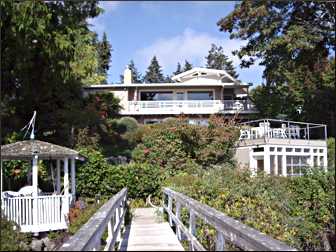 California is a popular destination for Europeans, so the Svendsens had two families to choose from in Copenhagen.
But Midwestern families who want to exchange in continental Europe might be frustrated by the apparent lack of interest in any U.S. destination beyond California, New York City, Florida and Hawaii.
That's why they have to work a little harder.
In 2006, when Scott Baumann of Glenwood City, Wis., decided to plan a Europe trip for his family of six, he sent out "a couple hundred" requests, not knowing how many people would be interested in coming to a rural home  in a little-known state.
But he received several dozen replies, and the family ended up staying in a chalet in the ski resort of Chamonix, France.
The French owners, however, did not travel to Wisconsin. They noticed that Scott and Sonya Baumann had teen-age daughters the same age as theirs, and they asked if the Baumanns would host their daughters during August.
Then they used the Baumanns' visit to get to know them.
"They rolled out the red carpet for us," Scott Baumann said. "On three days, they took us hiking in the French Alps, the Swiss Alps and the Italian Alps. When they found out we wanted to go to Provence, they bent over backward to put a trip together for us. I'd challenge  anyone to come up with a vacation to rival that."
On the same trip, they stayed at a home in Sarnano, Italy, between Tuscany and the Adriatic.
They also arranged a trip to Sydney, Australia, but the Australians had a death in the family and had to cancel. It was a bitter disappointment.
"They'd sent us a big care package, with Vegemite and tons of information," Baumann said. "Her parents have a sheep station in the bush, and they were going to take us horseback camping."
Another summer, they considered exchanging either with a family in Norway or a dairy veterinarian in Normandy, France, who, Baumann says, "thinks going to Wisconsin is like Shangri-La." The family also has been contacted by people in Florida, California and Hawaii.
"It's pretty wild," Baumann says. "I wish we could take a year off."
How to arrange an exchange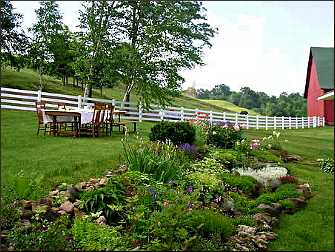 For every thousand homes offered for exchange, there are a thousand stories.
In 1991, I exchanged homes with a pair of Trotskyite socialists (this is what their friends called them) from Sweden who dripped condescension for the United States but arrived with empty suitcases so they could stock up on cheap goods.
When I gave them a tour of Minneapolis' famous Chain of Lakes, they said nothing except "Where do all the poor people live?" --- as if I'd been hiding them.
The same year, Betsy Sansby and Al Dworsky of the Minneapolis suburb of Minnetonka exchanged with a Scottish couple.
When they arrived in Scotland, they were met by the husband, who announced that his wife was having an affair and had left him, and therefore he would be staying with Betsy and Al until he could move in with his mother.
"I'm a marriage counselor, and the last thing I wanted was to be counseling Mopey Nick for the first 10 days of our fabulous vacation," Sansby said.
Would we have been able to get a better read on these people if we'd gotten to know them over the Internet, in more depth? Definitely.
On their next exchange, four years later, Sansby was able to use e-mail to correspond with a family in Ireland and had "a fabulous swap," she said.
We'd both used Intervac, which had sent us a thick catalog of home listings, each with a tiny black-and-white photo and a brief description in symbols and abbreviations.
Arranging an exchange is much easier these days. Now, Sansby uses Internet-only HomeExchange, where she has posted lengthy descriptions of her home, her neighborhood and herself and her husband, plus a dozen photos, including her garden in full bloom and a glorious autumn photo of the Minnesota Landscape Arboretum.
"It's really unlimited what you can show," says George Balen, vice president of HomeExchange. "If you have a digital camera, go nuts. I figure more is better."
In addition to listings, HomeExchange and other companies offer advice and sample exchange agreements. But it's up to each party to arrange the exchange.
It's easiest to snare the best properties in the most in-demand destinations --- Italy is No. 1 --- if you have a second home on a beach in Florida or California. But you also can exchange for a home in the Midwest, if you work hard to market it.
"If you put the word out, you might be surprised," Balen said. "They might not have thought twice about an area, but they got the nicest letter from a lady there, and it's like, 'Sold!' "
Here are some tips that will help you arrange a good exchange.
Sell the area as well as your home
When Betsy Sansby wanted to exchange for the home in Ireland, she worked hard on what she thought was "a very seductive letter."
"I was talking about the lakes and the nature," she said. "Then I met someone at the Wedge (food co-op) who had an Irish accent, and she said, 'They're not interested in your nature, they want to shop. Tell them about your shopping.' So I talked about the shops and the Mall of America, and I think that was a big hit."
The Mall of America is a huge draw. Still, tailor your pitch to nationality. Australians might be dying to see snow and the northern lights. Parisians might want to sit around a campfire and make s'mores. Germans are fascinated by Indian culture and would love to see a powwow.
Start early
"One thing I learned is we waited too long to do the research," says Joan Semling Bostian of Fairfax, Calif. "It seems most people do it in December and January, if possible, especially if it's international."
She started looking in March and was starting to panic when she found a family in France that also had started late.
Be imaginative
You can exchange your home for anything --- a cabin, an RV, canoes and camping gear, even a hosted stay for teen-agers, as did the French family in whose ski chalet the Baumanns of Glenwood City, Wis., stayed one year.
Be realistic about life in other countries
European houses aren't nearly as roomy and don't have the yard space ours do. And something they call a house may be what we'd call a townhouse, duplex or fourplex.
And, while many Europeans are very hospitable and generous, don't expect them to be quite as open and outgoing as many Americans.
Don't assume
In Sweden, my biggest mistake was assuming that there would be a lot going on in summer, as there is in Minnesota --- festivals, outdoor concerts, sidewalk cafes. But southern Sweden was practically deserted, because everyone had left for the entire month of July.
Scandinavians tend to vacation in July, says Jessica Jaffe of Intervac, and people in France, Spain and Italy tend to vacation in August. Paris and Rome in particular are notorious for emptying out in August.
And don't assume summer is warm everywhere. Northern Europe can be cool and gray; San Francisco also is chilly in summer. Parts of Australia are warm year-round, but not all of it.
Ask for details about everything
One California exchanger knew there would be cats, and assumed there would be one or two. There were five --- white ones, and the carpet was navy blue. They did a lot of vacuuming.
They also assumed their guests would use their car mostly for day trips. Instead, they took it to the Grand Canyon, putting 4,000 miles on the car.
Get it in writing
Exchange companies provide sample agreements. Use them to outline what happens if, for example, a car needs repairs, or one party has an accident and insurance rates rise.
Choose an exchange family as you would a friend
If they're not friendly, don't consider them. Renee Burger-McMichael of Philadelphia once communicated with a woman who wouldn't take time to answer her questions and instead directed Burger-McMichael back to her listing.
"You know how you can get a vibe from e-mail?" she said. "She just did not seem friendly."
Cast a wide net
The fastest way to see how many people want to come to your home is to make a reverse search. But remember, many potential exchangers don't enter a desired destination, or they list themselves as "open."
In that case, go ahead and contact them; you never know who might be interested in coming to your home.
"They're so excited about what might come in the e-mail they don't want to limit where they go," says HomeExchange's George Balen.
Home exchange companies
Typically, home-exchange companies allow people to view on-line listings, but you have to be a member to get contact information. Below are a few of the many exchange companies.
Home Exchange.com : It has more than 36,000 listings in 131 countries; half are in the United States. An annual membership is $119.40, and a three-month membership is $47.85.
Intervac USA : Intervac has 30,000 listings in 66 countries; 80 percent are outside the United States. Intervac also has English-speaking representatives in many countries who can help exchangers with problems.
Homelink : It was established in the United Kingdom in 1953 and has 13,500 listings from 69 countries; 70 percent are in Europe. It also has many representatives in other countries. If you don't find an exchange the first year, the second year is free.
International Home Exchange Network : It says it receives 350,000 home-swapping requests per month from more than 70 countries.
ExchangeHomes : It has listings in more than 70 countries.
Other exchange organizations : Transitions Abroad magazine includes many stories about home exchanging and lists more companies, as does the web site Free Home Away From Home .
Why not a weekend?
When most people think of exchanging houses, they think of far-flung destinations --- England, France, Florida.
But why not Duluth for the weekend? Or Minocqua?
For one thing, people could use their own cars. They could check each other out in advance. And they wouldn't have to pay air fare.
In addition, a thriving home-exchange network within a region could stem the tide of expensive second homes that's edging out mom-and-pop motels and resorts in such destinations as the North Shore and Door County.
What if people could just exchange homes instead of buying another one?
"I've always wondered about that second-home conundrum," says Jessica Jaffe, U.S. representative for Intervac.
"They're so expensive, and you have to commit to one place for the rest of your life. It makes a lot more sense to me to have flexibility to go to a lot of different places. Maybe that will be the middle-class solution to that problem."
On HomeExchange alone, there are Minnesota houses listed in Brainerd, Nisswa, Park Rapids and Winona.
In Wisconsin, there are homes in the lakes country of Mercer and Boulder Junction, in Sturgeon Bay and on Lake Michigan in Milwaukee.
Who knows? Maybe their owners would enjoy a little weekend vacation.
For more on one Midwest weekend exchange, see Swapping houses .
Last updated on November 5, 2010