Telemark's next act
For years, a legendary ski resort in northwest Wisconsin tried to claw its way back.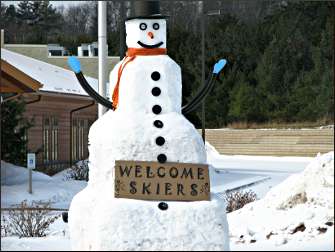 What becomes a legend most? In the case of Telemark Resort in northwest Wisconsin, a new life without the old lodge.
The once-busy ski lodge closed in 1998, reopened in 1999, closed again in 2010 and reopened in January 2011. It closed once more in 2013 and was sold at auction.
The new owners never had the money to revitalize the property and, in 2017, planned to sell it to a hotel-management company that would modernize and reopen the resort as a year-round vacation destination. That deal soon fell apart.
In 2020, the lodge's contents were auctioned off. In 2021, the American Birkebeiner Ski Foundation acquired the property and demolished the lodge.
It plans to develop the 713-acre property into an outdoor-recreation hub, with event space and even more trails for skiing, biking and hiking.
While the concrete lodge had precious little polish, the snow-kissed location has plenty of luster. The 50-kilometer Birkie Trail is out the door, the lovely Rock Lake Trail is down the road and Chequamegon National Forest rolls for miles to the north and west, studded with lakes and waterfalls.
People loved Telemark, started in 1947 by the legendary Tony Wise.
"So many people have history with it," says local resident Susan Fibert. "They say, 'I learned to ski there,' or 'I met my wife there.' Telemark is the place you absolutely know."
It was the spiritual home of cross-country skiers, especially those who were there in the sport's infancy.
"I was really emotional when it closed," said Phil Van Valkenberg, who has skied 30 Birkies and three Kortelopets and was Telemark's marketing director for four years after it reopened in 1999. "I've spent half my life there. It was the end of Tony's dream and the end of my dream."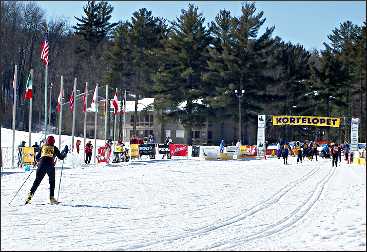 Tony Wise was the visionary who made northwest Wisconsin a sports mecca. Born in the depressed logging town of Hayward, he wanted to find a way to revive his hometown.
After the Second World War, he was stationed in alpine Bavaria, and there he found inspiration in the surrounding ski resorts.
Back in Wisconsin, Wise picked a likely hill and opened Mount Telemark. It drew alpine skiers from all over the Midwest, and in 1972, Wise built a grand lodge, with 200 rooms, pools, a theater and ballrooms in which national entertainers performed.
He also added cross-country trails. His 50-kilometer American Birkebeiner, started in 1973, became the largest and best-known ski race in North America, drawing elite athletes from all over the world as well as thousands of recreational skiers.
But while he was putting Hayward and Cable on the map, Tony Wise was going broke. His vision was too grand for this little hill, far from the big cities, and the Rockies were taking his alpine skiers away.
He lost Telemark and died in 1995. When the resort reopened the first time, it kept only a small tubing and snowboarding hill, in addition to its cross-country system.
Its new owners were the people who owned time-share intervals at its condos and villas, and many were die-hard Birkie skiers.
It was part of Tony Wise's genius that, at a time when cross-country skiing still was in its infancy in this country, he appropriated the Birkebeiner glory — a glory that, when marathon skiers finish, they feel they've earned for themselves.
He put references to the legend all around the lodge, where a massive bronze relief of a 13th-century Norwegian warrior hung over the 55-foot fieldstone fireplace.
The story is that, during a civil war in 1206, royal partisans rescued the infant grandson of the late King Sverre from enemy territory, skiing 55 kilometers to safety.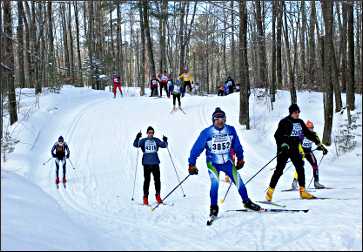 The warriors were members of a political faction called Birkebeiners, named because they once were so poor that, when their trousers wore out, they tied pieces of birch bark around their legs.
The rescue is commemorated today in Norway with a race between Lillehammer and Rena, in which competitors ski with a pack that weighs 12 pounds, like the little prince, who became King Haakon IV.
A weekend at Telemark
My friend Adele, with whom I visited Telemark after it reopened the first time, loved the romantic story.
"I never understood the mystique behind the Birkebeiner before," she said. "I knew it was a big deal, but this gives me a much better sense of what it's about."
As soon as we got to the resort, we headed out along the 6-kilometer John Bauer Trail. It was unusually challenging for an intermediate trail, but the forest was gorgeous that day, with white-pine needles creating a pixillated effect against crisp blue sky.
After a couple of rides down the tubing hill, we went to soothe our muscles in the hot tub, where we talked to a Birkie skier from Madison.
"They could do so much with this place," she said. "The trails are great. And the tubing is so much fun; it made me feel like a kid again."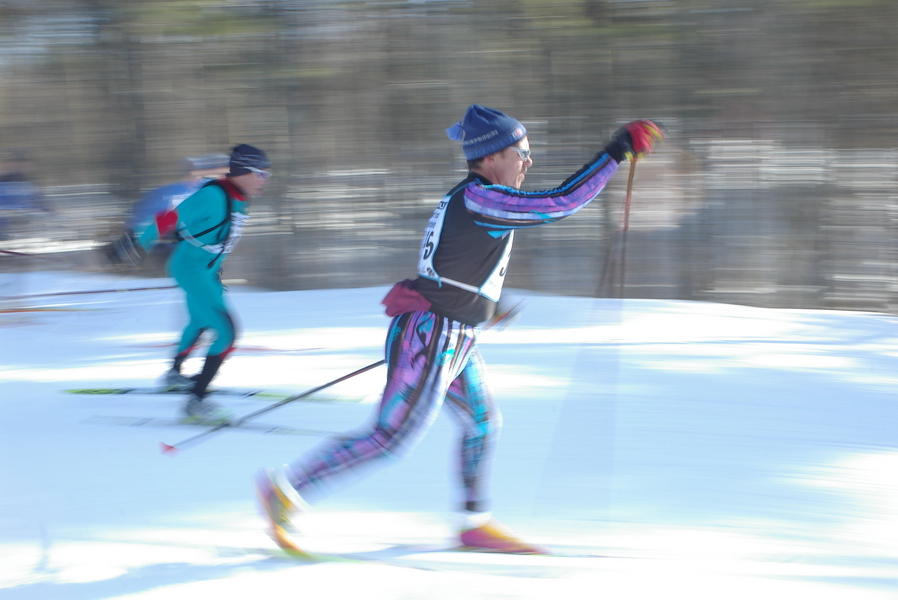 After we left the next morning, we drove six miles down the road to the Forest Service's Rock Lake Trail system, where we skied a lovely 4-kilometer loop that rose and fell through thick forest.
In the summer, the Rock Lake Trail is one of the most notorious parts of the CAMBA mountain-biking trails, more than 300 miles of marked and mapped routes through forest.
Tony Wise had a hand in that, too; in 1983, he helped start the Chequamegon Fat Tire Festival, which became the largest mountain-biking event of its kind. Today, the CAMBA routes often are included on national lists of best trails.
There's snowshoeing and hiking on the North Country National Scenic Trail; one of its premier segments is the six-mile Porcupine Lake hike between Cable and Drummond.
There's paddling on Lake Namekagon and the Namekagon River and world-famous musky fishing in the flowages and lakes.
The area has one of the region's best displays of fall color, and in autumn, motorists come to drive the three mapped routes.
It was the endless slate of things to do that had prompted former marketing director Van Valkenberg to promote Telemark as the "Outdoor Adventure Base."
"It's not the Ritz," he said at the time. "But it sure is a good base for having fun."
Trip Tips: Cable and Telemark in northern Wisconsin
Getting there : It's two miles east of Cable on County Road M.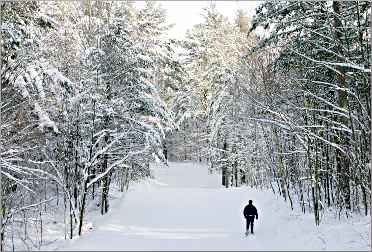 Accommodations : Newer condos, rented by their owners, still are available.
Dining : Eight miles farther east on County Road M, Garmisch USA has a cozy German restaurant overlooking Lake Namekagon and is a good place to stay.
Also on County Road M, the Rookery Pub and Cafe at the Cable Nature Lodge is known for its fresh fish, and Lakeside Restaurant at the big Lakewoods Resort has views of Lake Namekagon.
In town, The Rivers Eatery serves excellent 9-inch thin-crust pizzas baked in a stone oven. It also sells craft beers and wine and is the gathering spot for local silent-sports aficionados.
Skiing : Volunteers groom the resort's own trails, which connect to the 50-kilometer Birkie Trail, groomed for classic and skating. Nearby, the lovely, intimate Rock Lake Trail has 42 kilometers of rolling loops and is classic-only.
Mountain biking : The CAMBA trails include more than 300 miles of marked and mapped routes.
For more, see On a roll in Hayward and Cable.
Hiking : The Forest Lodge Nature Trail and Rock Lake Trail are east of Cable off County Road M.
The North Country National Scenic Trail includes 60 miles through Chequamegon National Forest.
In fall, there's a great view of the colorful treetops from St. Peter's Dome, a relatively easy 3½-mile round-trip hike that also passes Morgan Falls, a 70- to 100-foot flume that zigzags down from one red-granite ledge to another in a forest clearing.
The trailhead is 22 miles north of Cable on Minnesota 63. At County Road E, drive six miles east to Ashland-Bayfield Road. Turn south and drive 4.2 miles to the parking lot.
For more about autumn in the area, see High color in Cable.
Information : Cable Area Chamber of Commerce, 800-533-7454.
Last updated on May 12, 2021