Following the photographers: Lake Superior in Minnesota
Wish you were there? For people who love the North Shore, online images are the next best thing.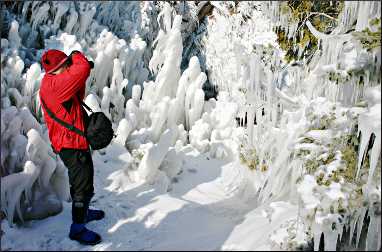 Do you love to see gorgeous photos of your favorite landscapes, especially when you're sitting in an office cubicle?
Facebook makes it easy to see when giant waves are crashing along shorelines, when northern lights appear in the winter sky and when full moons frame lighthouses. Online galleries and blogs offer photography tips as well as images.
One place especially blessed with photographers who share their work is Minnesota's dramatic North Shore of Lake Superior, where world-class scenery stretches from Duluth to the Canadian border.
Fall is perhaps the most photogenic season, with changing leaf color, northern lights and rutting moose.
But many photographers prefer winter, when they can capture beautiful photos of ice caves, crashing waves and owl irruptions.
Here are some of the photographers most worth following.
Travis Novitsky, Grand Portage. Novitsky, a ranger at Grand Portage State Park, specializes on the far corner of Minnesota and posts his images on a photo journal and his Facebook page.
Bryan Hansel, Grand Marais. Hansel, a photography instructor and kayak guide, regularly posts his images of the Lake Superior shoreline on his Facebook page.
Paul Sundberg, Grand Marais. Sundberg, the retired manager of Gooseberry Falls State Park, posts spectacular wildlife images accompanied by information gleaned from patient observation. Bookmark his Photo of the Week galleries and give yourself a weekly treat.
Thomas J. Spence, Tofte. Spence takes many photos along the shore but also ventures into Superior National Forest for photos of wildlife, especially moose and, most memorably, a family of five lynx. He shares them on his Facebook page.
Christian Dalbec, Two Harbors. Dalbec specializes in the shoreline between Split Rock and Duluth, taking many gorgeous images of waves, ice formations and surfers at Stoney Point.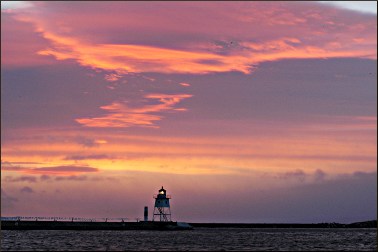 Richard Hoeg, Duluth. Hoeg is a hard-working and creative birder, posting many excellent images on his 365 Days of Birds blog, but he also shoots shipping, sunrises and the northern lights.
The Facebook page Destination Duluth posts the work of dozens of photographers, including Dennis O'Hara, Paul Scinocca, Shawn Thompson, Dawn LaPointe, Gregory Israelson, Tim Mlodozyniec, John Keefover** and birder Michael Furtman.
Among the many fine photographers posting online images: Nace Hagemann on the Gunflint Trail.
Some of these photographers also teach photography workshops.
And during the running of the John Beargrease Sled Dog Marathon along the North Shore, Jessica Shold and Candace Watson of Rivers' Cross Photography provide wonderful images.
For great images of western Lake Superior, including Pictured Rocks National Lakeshore, the Keweenaw Peninsula and Isle Royale, see Following the photographers: Lake Superior's south shore.
Last updated on April 6, 2021