Bargains for beginners
Free or cut-rate ski and snowboard packages make it easy to learn.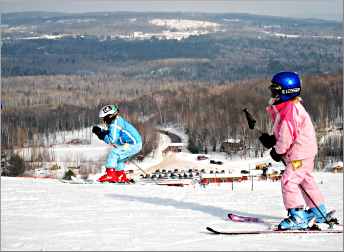 When you're a beginning skier, it's nice to catch a break.
Alpine ski areas want to foster lifelong skiers and snowboarders, so most offer great deals to first-timers. Places often are limited, so reserve in advance.
Scour websites for details on deals. Here are a few of them:
In Duluth, Minn., Spirit Mountain offers Sunday Super Savers on some afternoons: $15 lift, $15 rental and free lesson. Buy in advance; quantities are limited.
At Indianhead and Blackjack mountains on Michigan's Upper Peninsula, a guest 9 and under skis free with purchase of an adult lift ticket.
Tyrol Basin near Madison offers 90-minute beginner group lessons for $29, lift ticket and rental included.
At Christie Mountain near Rice Lake, Wis., beginner ski and snowboard lessons are $10, and refresher lessons are $15.
In Minnesota , fourth-graders get a pass for free lift tickets to each member of the Minnesota Ski Areas Association for $34.95.
Fourth- and fifth-graders in Michigan also get a great deal. With a "Cold Is Cool" Ski & Ride Passport, they get up to three free lift tickets at 28 resorts and pay just $25.
And every beginning skier age 7 and older, or snowboarder age 10 or older, can use a Discover Michigan Skiing voucher to get a skiing or snowboarding package of lesson, equipment rental and lift ticket for $35.
A cross-country package is $20. The vouchers are good at 24 ski areas in January.
In Wisconsin , the last week of January is Learn to Ski or Snowboard Week, when 17 ski areas offer a $29 lift, rental and lesson package.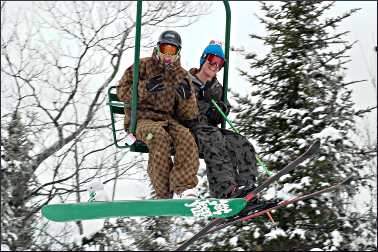 Nearly every ski area offers steep discounts on beginner packages. Look under "Lessons" on web sites.
For more about learning to ski or snowboard, see Class on the slopes.
Deals on all-state passes
Here's a great deal from the Wisconsin Ski Industries Association : For $179, you get a Gold Card good for one lift ticket apiece at 18 ski mountains, including Trollhaugen near the Twin Cities, Cascade Mountain near the Dells and Alpine Valley near Kenosha. It sells out fast.
You'll also get tickets to Mount La Crosse, Tyrol Basin near Mount Horeb, Christie Mountain near Ladysmith, Sunburst near Sheboygan and Nordic Mountain near the Fox Cities.
With the White Gold Card from the Michigan Snowsports Industries Association, skiers can ski once at 31 resorts across the state, plus get a free ski or snowboard tune-up, for $299. It sells out fast.
For a list of ski resorts in the Upper Midwest, see Fun in the fast lane.
Last updated on December 6, 2021