How to find a great place to stay
If you want a room you can afford, you might need to widen your search. Here's how.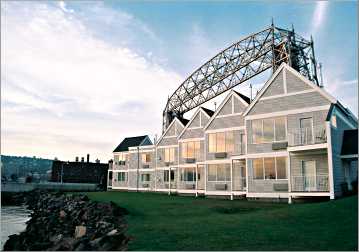 If you've ever been shocked by the price of a hotel room, join the club.
You may have barely heard of Duluth, Minnesota, but rooms there will cost you at least $200 on summer and fall weekends, $350 if you wait until the last minute. Don't forget to add nearly 14 percent in taxes.
Hotel rooms cost about the same in Chicago, except tax is 16.4 percent. And in both towns, you'll pay closer to $500 during big events.
These days, you have to be creative if you don't want to spent your entire vacation budget on one measly weekend away. That's why such hotel alternatives as Airbnb and VRBO have become so popular.
Here's a guide to finding a room — ideally, one you can afford.
Hotels
The best way to get a good deal on a hotel is to reserve far in advance, before the hotel has a chance to adjust its rates upward due to high demand.
To get a sense for what rooms are going for on a certain date, check Hotels.com, Orbitz, Travelocity, Hotwire and Trivago, all owned by Expedia, or Booking.com and Kayak, both owned by Priceline. TripAdvisor runs hotel rates alongside user ratings.
When you find a hotel that looks good, check the hotel's own website; sometimes, a hotel will offer the same price plus perks and upgrades.
If you can't find a price you like, move on to Plan B, as in Airbnb.
This home-sharing site was founded in 2007 by three young San Francisco men who rented an air bed to a desperate conventioneer.
Since then, the site's air beds and spare rooms have been joined by castles, mansions and yachts, and it now lists millions of properties in more than 200 countries.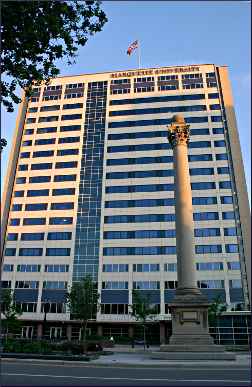 But you still can get a room for $60-$75, making it a godsend for poor students and recent graduates traveling to big cities for interviews or conferences.
If you have a group, these Vacation Rentals By Owner homes, part of the Homeaway network, are a good bet.
The properties tend to be at least as expensive as hotel rooms, but they offer a much wider selection of locations.
Properties vary widely. One spring, my husband and I rented the top floor of a VRBO home in the Oahu beach town of Kailua, where President Obama and his family vacation, and it was easy as pie.
The owner left the key under the mat and invited us to use beach gear in the unlocked garage, which we did. We paid a $200 security deposit, which was promptly refunded after our stay.
That summer, our experience was complete different when renting a one-bedroom VRBO condo on Chicago's Gold Coast for me, my husband and his parents.
The owners' list of rules and restrictions was so long and stringent I felt bullied into buying a $49 "rental insurance" policy. I also had to send a scan of my driver's license and list every member in my party and their ages. By the time I had signed all the documents, I didn't want to stay there anymore.
The brownstone condo had good ratings and a special endorsement from the "VRBO Bear." But while it had a fantastic location, the sofa bed sagged in the middle (as they nearly all do), and there were only three pillows for four people.
And rental costs tend to balloon with VRBO. With cleaning fee, insurance, taxes and "weekend rate add," our $260 nightly rate became $375.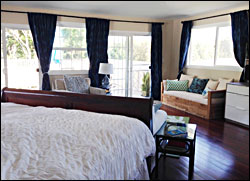 However, Airbnb charges processing fees, and many of its properties charge cleaning fees. And increasingly, Airbnb also is collecting city hotel taxes.
Another drawback with vacation rentals is check-in times. At hotels, you can leave your bags behind the desk if you arrive early.
Not at vacation rentals whose owners live elsewhere.
At the Chicago condo, it was a big problem that my in-laws were flying in from Europe at 10:30 a.m., with all their luggage for a three-week vacation, but we couldn't check in until 3 p.m. Luckily, the condo was vacant the previous day, and the owner let us check in early.
For more, see Renting a vacation house.
Booking.com
This handy hotel booking site now offers many vacation houses and apartments, and even some rooms in traditional bed-and-breakfasts.
Dorms and hostels
In the summer, many colleges rent out rooms in their residence halls. Most have a fridge in the room, and access to a kitchen.
One of the best deals is Marquette University's Straz Tower, on the edge of downtown Milwaukee. If you rent a room there, you get a great view and can easily save $200 a night over a downtown hotel.
For more, see On budget in a dorm.
A few cities have hostels, most notably Chicago and Madison. The Hostelling International hostel in Chicago's South Loop is a great deal, especially for single travelers.
For more, see At home in a hostel.
Staying for free
Many people enjoy entertaining hosts from around the world and don't charge.
If you arrive by bicycle, you're welcome to stay with hosts in the Warmshowers worldwide network.
Couchsurfing is a similar social network, without the bicycling requirement. If you're adventurous and flexible and you like to meet people, it's a great way to travel on a budget.
Servas International was founded in 1949 to promote peace through person-to-person contact. Hosts often spend the entire day with guests, showing them around.
The Caretaker Gazette lists house-sitting opportunities around the world. Often, house-sitters pay utilities.
Many sites help people arrange home exchanges. These can be a great deal, but unless you've bothered with a contract before you trade, there's no recourse if your guests damage your home.
For more, see Swapping houses.
Last updated on January 8, 2020