Spring weekends for women
In shopping towns and woodsy retreats, April and May are prime time for girlfriend getaways.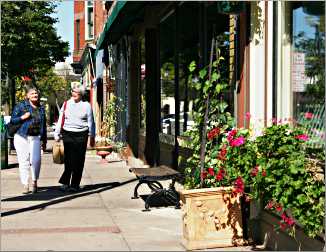 In spring, women's weekends pop up like daffodils.
Chalk it up to cabin fever-women just want to get away. Or, perhaps more accurately, tourist-starved destinations want women to get away.
The Lake Michigan town of Holland is first out of the pack with Girlfriends Weekend in early March. The famous tulips won't be out, but hotels offer specials, and a package includes a breakfast buffet, champagne brunch, fashion shows, concerts, clinics and swag bags.
In the bluffs of northeast Iowa, Decorah holds Women's Weekend Out in early April.
In Lake Geneva, Women's Weekend is in late April and includes spa and shopping specials as well as boat cruises and mansion tours at a discount. And there are lots of historic mansions to gawk at.
Near the northwoods Minnesota town of Ely, YMCA Camp du Nord offers a Women's and Mother/Daughter Spring Retreat in early May, with canoeing, hiking, yoga, massage and creative arts workshops. Register early.
In eastern Minnesota, near Sandstone and the Willard Munger State Trail, Osprey Wilds Environmental Learning Center, formerly the Audubon Center of the North Woods, holds Women's Wellness Weekend in early May, with bird-banding, yoga, guided hikes and a high-ropes course.
These places aren't the first to decide that spring is the best time for women to escape their humdrum lives.
If you can't get away, enjoy a vicarious girlfriend getaway by watching the 1992 movie " Enchanted April," in which four British women run off to Italy. It's based on a 1922 novel.
For more ideas, or to plan a weekend for another time of the year, see 50 great girlfriend getaways and 12 months of girlfriend getaways.
Last updated on May 14, 2021