Traveling with a pet
Got a dog? More and more places invite families to sit and stay.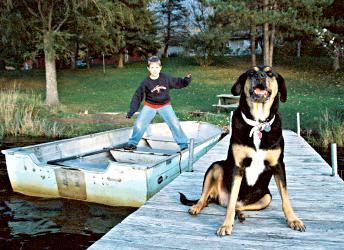 Planning a vacation with a dog can be frustrating. And yet, pets have gone up in the world.
Many craft breweries offer dog-friendly patios. And more lake resorts are setting aside cabins for families with pets, perhaps inspired by Martha, the talking dog in the popular children's book series, and her pointed reproach: "We're your best friends — or have you forgotten?"
Some towns have started festivals just for dogs (and their owners).
Here are places that know that wherever pets are welcome, you'll follow.
Finding a place to stay
Wondering where to travel with your dog? Few beaches allow them, but most hiking trails and state parks do.
Cabins and mom-and-pop motels, especially those in areas popular with hunters and fishermen (think north woods and Mississippi River) are most likely to allow them, followed by franchise hotels.
Camper cabins in state parks don't allow dogs inside, but you can tie them up outside.
Many private rental cabins and cottages allow pets; see Renting a vacation house.
Find them on state tourism sites that allow a search for pet-friendly accommodations. At Travel Wisconsin, go to the Accommodations directory, select a type of lodgings, click the Directory tab, type in a city and radius and check "Pets Welcome" in the amenities column.
Travel Wisconsin also suggests five pet-friendly cabins, and Explore Minnesota recommends 16 dog-friendly places to stay.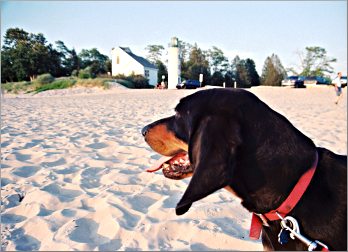 At Explore Minnesota, go to Places to Stay and check "Pets Allowed." Enter a town and a radius, or you'll get many possibilities.
The farther north you go, the more resorts you'll find that welcome pets.
A few boutique hotels not only allow pets but cater to them. In Milwaukee, the Iron Horse Hotel has a "Big Dog" package, with dog pillow, doggie toys and dog-bakery snacks.
Policies at hotel chains vary. Some enforce weight limits, while others, such as Loews and Kimpton, have no restrictions.
Most charge for pets, and some also require a security deposit.
Most hotels limit the number of rooms that accommodate pets, so reserve one as early as possible.
For more, check the offerings at PetsWelcome.com or Bring Fido.
Dog festivals
In spring , the Door County town of Baileys Harbor holds the Door County Scottie Rally, with a parade of Scots with pipes and drums corps, plus pet-psychic sessions and an auction of artist-adorned Scottie figures.
In fall, there are many dachshund dashes, when the adorable dogs jump over little hurdles as they rush to their owners. The Minneapolis suburb of Wayzata has been holding them for years during James J. Hill Days, the Saturday after Labor Day.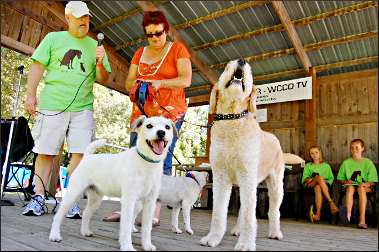 They're also held at German Fest in Milwaukee and during many Oktoberfest celebrations, including those in Galena and St. Paul.
In October, the Wisconsin town of Cambridge, east of Madison, holds Barktoberfest, with dog sport demos, costume and trick contests and a yappy hour at the local tavern.
Pet-friendly places
In Chicago, the Seadog speedboat tours from Navy Pier actually give you a 15 percent discount if you bring your dog, as long as space is available.
Travel tips
Many magazines and blogs, such as Bring Fido, offer tips for traveling with pets, and some are quite creative.
From a reader of Budget Travel magazine: "Our cat yowls and yowls in the car. We found that spreading a thin layer of butter on his feet just before we put him in his carrying case gives him something else to do with his mouth."
Ingenious!
Last updated on May 12, 2021