Following a wine trail
On winery tours, sample fruits of the harvest.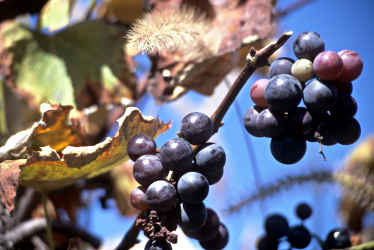 Across the Upper Midwest, vineyards are being planted and wine trails formed.
Vineyards tend to be in very scenic areas, and wine trails allow buyers to meander along pretty country roads, stopping here and there to quaff a glass of wine or have a picnic.
Of all the states, Michigan has been most active in forming winery trails. And why not? There have always been a lot of orchards in Michigan.
Watch for special tastings and other events along the wine trails, especially in fall.
Here's where to sample wine in Iowa, Illinois, Minnesota, Wisconsin and Michigan.
Iowa
Iowa Wine Trail: Nine wineries are part of this group in the Mississippi River Valley, between Decorah and Clinton.
Heart of Iowa Wine Trail: Eight wineries and 1 meadery are in central Iowa, mostly around Des Moines.
Minnesota-Wisconsin-Iowa
Great River Road Wine Trail: Most of the 10 members of this Mississippi River Valley group are between Red Wing and Winona, but they stretch as far south as Marquette in northeast Iowa.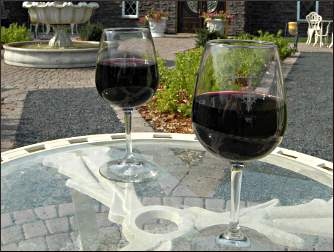 Wisconsin
Fox River Valley Wine Trail: These five wineries are in and around Green Bay in eastern Wisconsin.
Door County Wine Trail: There are eight wineries on Wisconsin's popular peninsula on Lake Michigan, from Algoma to Fish Creek.
Wisconsin River Valley: This isn't an official trail, but it's fun to visit the vineyards along the Wisconsin River Valley, from Spurgeon and Wild Hills near Muscoda to Botham near Barneveld and Wollersheim in Prairie du Sac.
Michigan
Old Mission Peninsula Wine Trail: Ten wineries line this sliver that stretches into Grand Traverse Bay north of Traverse City, Mich.
Leelanau Peninsula Wine Trail: There are 25 wineries on three loops along the spine of this peninsula north of Traverse City, wrapped by the warm waters of Lake Michigan.
Southeast Michigan Pioneer Wine Trail: Five wineries occupy the hills between Ann Arbor, Lansing and Battle Creek.
Lake Michigan Shore Wine Trail: Fifteen vineyards and tasting rooms are in the wine country between Saugatuck, Kalamazoo and New Buffalo in southwest Michigan.
Last updated on November 2, 2021