Pinching pennies in Chicago
It's easy to save money in this lively town ... and to spend it, too.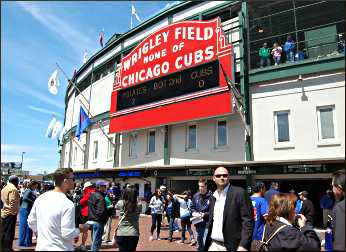 If you love to visit Chicago, as we do, you have a compelling reason to look for discounts when you're visiting — the more you save, the sooner you can return.
We traveled there one Memorial Day weekend, but we started looking for savings months in advance. First, I arranged a home exchange, so we didn't have to pay for a hotel.
Then we signed up for local deal listings. Then we started looking for free things to do.
Here's how we did. (If you want to go straight to the tips, see Cheap Chicago.)
The free
We saved the most money by using HomeExchange.com to find a condo in Lincoln Park, just north of downtown and three blocks from Lake Michigan. We saved not only on the hotel rate, but the hotel tax — a stiff 16.4 percent downtown.
The first thing we did was take a walking tour up Clark Street, as recommended on the Chicago Yelp forums. As we approached Wrigley Field, we noticed a hubbub and wondered if there was a Cubs game that afternoon.
Then a storefront ticket seller waved us over and, after we said we didn't care much about the game but would like to see the venue, just gave us the tickets.
It was the bottom of the second when we went in to watch a few innings against the Pirates. The game was boring, but the stadium, with its ivy-covered outfield and bleachers atop neighboring buildings, was charming.
"We haven't won the World Series for what, 103 years, but it's always packed no matter what," said longtime fan Jerry Cunningham, who was seated next to me. "They say maybe that's why we don't win — we don't care."
Jerry and his friend Bill had paid $25 apiece for their seats. Lesson: Wait till the game has started to buy tickets; if it's a weekday game, you might get a deal.
Farther along Clark Street, we picked up a free guide to tour Graceland Cemetery, "the final resting place of people who have writ the story of Chicago, large and small."
The gorgeous, parklike cemetery is best-known for its splendid mausoleums, some designed by Louis Sullivan, who is buried at Graceland. Fellow architect Daniel Burnham ("Make no small plans") is there, too, on his own island in the lake.
But first, we were stopped in our tracks by a spooky Lorado Taft statue named "Eternal Silence."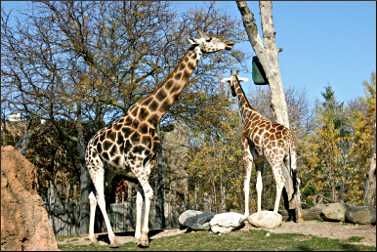 "People get all tripped out by it," said a maintenance man named Ron. "They say if you take a photo you can't see its face, that it's blurred. But I just laugh, because it's right on the cover of the book 'Haunted Chicago.' "
We ended our walk in Andersonville, the old Swedish neighborhood, where we bellied up to the bar at craft-beer mecca Hopleaf. I bought two beers and got four free samples — a nice ratio, I thought.
Another afternoon, we used our hosts' membership pass to get into the Art Institute of Chicago, saving $46. It does offer occasional free days, along with the city's other big museums.
The weather had cleared by the end of the day, so we went to a free wind-ensemble concert at Pritzker Pavilion in Millennium Park. In summer, there's something free and fun every day in the park — concerts, family activities, tours, even workouts.
On our last day, after our three-day CTA pass had expired, we used our hosts' bicycles to ride to Old Town and Navy Pier and back, saving $60 on two half-day rentals. (Chicago now has a Divvy bike-sharing system.)
Probably the city's best deal is the Lincoln Park Zoo, one of only two free zoos in the nation. It's no cheapo zoo, either; round a corner, and you'll see a rhinoceros glaring at you, or giraffes grazing on trees, or gorillas swinging on ropes.
The zoo includes a farmyard, where children can feed cows and pet goats and ponies, and a nature boardwalk. The Garfield Park Conservatory is free, too.
And the wide sand beaches that border Lincoln Park? Free, and a favorite destination for Chicagoans on warm days.
The discounted
Ah, Groupon. . . we love it, and we hate it.
We arrived with four of them. I bought two $20 vouchers for my husband's favorite tea shop, Tea Gschwendner on the Gold Coast, so he could buy an oolong that costs $51 for 100 grams. Unfortunately, we were allowed to  use only one coupon for it, so we ended up spending an extra $34.
I bought a $30 Groupon for a pizzeria after we plugged our hosts' address into Walk Score to see what restaurants were nearby, then checked reviews.
I must have made a mistake, because it wasn't that close. But it was a nice meal, and when our bill for salad, pizza and drinks came to $30.73, our ultra-friendly waitress threw in the 73 cents, then gave us a 25 percent off card for future meals.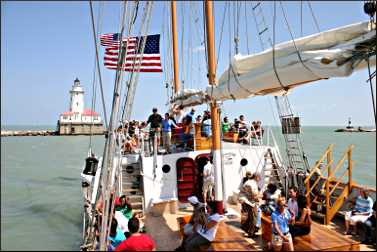 We weren't so lucky at Delightful Pastries in Old Town, which took the $20 Groupon grudgingly and wouldn't let us eat our food at one of their tables. They also forgot our orange juices, so we had to go back.
Our last Groupon was for a Lake Michigan cruise on the four-masted schooner Windy. It was walk-up only, and we were afraid the cruise would be sold out, but there were plenty of tickets . . . and it was a highlight of the weekend.
Total coupon savings: $75. It was worth the hassle . . . I think.
We also used a promo code from the tourist office to get $10 off two tickets to a Sunday comedy show at Second City in Old Town.
It helped defray the $12 handling fee, which you have to pay to reserve online . . . and you have to reserve, because all of the weekend shows sell out in advance.
. . . and the splurges
We have to admit that, when we're not acting like Scrooge, we sometimes act like the Queen of Sheba. We spent a big chunk of our savings on good meals, including a $100 three-course birthday brunch at North Pond Restaurant, an exquisitely restored Arts and Crafts warming house on a lake in Lincoln Park.
Second City wasn't cheap; tickets are $29-$79. And we flew, though if we'd had the time and inclination, we could have taken the Megabus for as little as $1 apiece.
Still, we saved about as much as we spent. That gives us a batting average of .5 — which is better than you'll usually see at Wrigley Field, no matter how much you pay for a ticket.
For more about planning a trip to Chicago, see Where to stay in Chicago, Cheap Chicago and other Chicago stories.
For more about home exchanges, see Swapping houses.
Last updated on January 20, 2022