In winter, it's play time
When the outdoors is unfriendly, escape to another world onstage.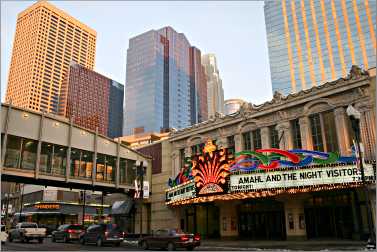 In winter, the stage is set for skiers and snowmobilers.
But not everyone is cool with the cold. Luckily, winter also is the peak cultural season, making it a good time to stay indoors and be entertained.
So there's no reason to treat winter as a tragedy — unless you've got tickets for "Othello," of course.
Below are places where plays make the centerpiece of a fun winter weekend. And you can find fabulous hotel deals in big cities before and after the holidays, when there are almost no conventions.
And for summer seasons in vacation areas, see Summer on stage.
Twin Cities
Chanhassen, Chanhassen Dinner Theatres . Founded in 1968, this professional dinner theater in the southwest Minneapolis suburbs is the nation's largest. In addition to plays, the theater offers a concert series.
There's a Country Inns & Suites next door.
Excelsior Old Log Theater. Founded in 1940 near the shore of Lake Minnetonka, this is the nation's oldest continuously operating professional theater.
Stay at the Bird House Inn on Water Street, a short walk from restaurants and shops.
For more, see Cruising around Excelsior.
Minneapolis, Hennepin Theater District. See a touring Broadway show at the State, Orpheum, Pantages or Hennepin Stages on Hennepin Avenue.
Stay at Loews Minneapolis Hotel across from Target Center, which hosts the tours of national performers.
On the other side of downtown near the riverfront, the Aloft Minneapolis is closest to the Guthrie Theater.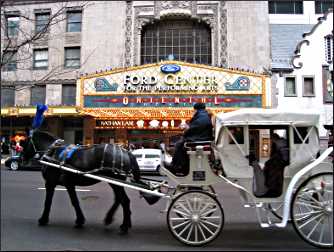 Wisconsin
Fort Atkinson, Fireside Theatre. In Fort Atkinson, 40 minutes southeast of Madison, the Klopcic family has been putting on dinner theater since 1964.
An America's Best Value Inn is next door to the theater complex.
Milwaukee, Milwaukee Repertory Theater. This downtown theater includes three stages in the Milwaukee Center, which is connected to the InterContinental Hotel, the Pabst Theater and the Marcus Center.
For more, see Milwaukee stories.
Madison, Overture Center for the Arts. This cultural complex on State Street includes 10 theater, dance, opera and orchestral companies and hosts touring Broadway shows.
Stay at the Concourse Hotel and Governor's Club, right across Capitol Square.
For more, see Madison for all ages.
Chicago
Chicago, Loop theater district. See touring Broadway shows in the heart of Chicago.
Hot Tix, Theatre in Chicago and Goldstar offer half-price tickets.
For more, see Chicago stories.
Last updated on April 15, 2021