On the wine trail
In November, taste the fruits of the harvest on winery road trips.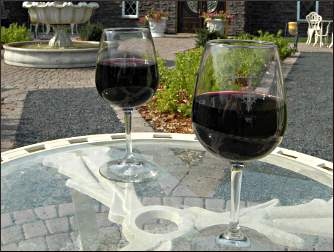 As fall winds down on forest trails, the season is just gearing up on wine trails, where groups of wineries invite folks to take a little drive, sample the wares and maybe take home a few bottles.
Since wineries tend to be in very scenic areas, that's not such a bad idea. And in late autumn, many offer special events to put buyers in the holiday spirit.
Here are the 2023 events on wine trails in Iowa, Minnesota, Wisconsin and Michigan.
Mississippi River Valley
Great River Road Wine Trail: Most of the 11 members of this Mississippi River Valley group are between Red Wing and Winona, but they stretch from Prescott at the mouth of the St. Croix into the Driftless Area of Wisconsin and to Marquette in northeast Iowa.
Illinois
In Galena, Nouveau Wine Weekend Nov. 17-18 includes a Friday parade, tastings, music and vineyard tours the weekend before Thanksgiving.
Michigan
Leelanau Peninsula Wine Trail: There are 25 wineries along the spine of this peninsula north of Traverse City, Mich., wrapped by the warm waters of Lake Michigan.
During Toast the Season Nov. 3-5 and 10-12, it's offering samples of wine paired with local cuisine.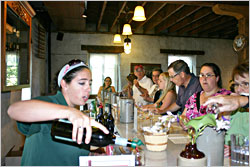 Old Mission Peninsula Wine Trail: Ten wineries line this sliver that stretches into Grand Traverse Bay north of Traverse City, Mich.
Its Great Macaroni & Cheese Bake-Off, which pairs wine with comfort food, is very popular and sells out quickly after tickets go on sale in late September. It's Nov. 25 in 2023.
Wisconsin
Wisconsin River Valley: This isn't an official trail, but it's easy to go from one vineyard to another in the Wisconsin River Valley, from Spurgeon and Wild Hills near Muscoda to Botham near Barneveld and Wollersheim in Prairie du Sac.
Wollersheim Winery holds a free Ruby Noveau Tasting on the third Thursday of November.
For more about Wollersheim, see A vintage vineyard.
More wine trails
Many other wineries welcome visitors in fall as well as year-round.
For more, see Following a wine trail.
Last updated on November 2, 2021