Ghosts on the prowl
Around the region, spirits of past turn out to haunt tourists of today.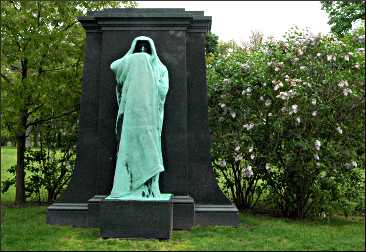 It's funny how, wherever there are tourists, there are ghosts.
In Chicago, two ghost tours put titillated tourists on the track of Al Capone and John Dillinger, thrill-killers Leopold and Loeb and serial murderer H.H. Holmes, the Devil in the White City.
There's enough lingering ectoplasm in St. Paul, Milwaukee and Madison to keep guides busy there, too, especially around Halloween.
Even cute little Galena, Ill., has so many ghosts that guides stay busy year-round, telling tourists about beckoning figures and haunted theaters and mysterious taps on shoulders.
Historian Steve Repp was first to lead ghost tours in Galena, and the most entertaining part of his tour came at the end, when he asked if anyone had had experience with ghosts. Sometimes only a couple of people raised hands, and sometimes nearly everyone did.
"The other day, 15 people told stories of things that had happened, if not to them, to their mothers or sisters or brothers; it was unbelievable," he said. "It makes you wonder."
Here are some of the tours around the region.
The Haunted Galena Tour Company offers Haunted Galena Ghost Walks and Spirits & Spirits Tours from mid-April to October.
Amelia's Galena Ghost Tours offers ghost-hunting tours by shuttle bus, with paranormal detecting equipment.
For more, see Ghosts of Galena.
There are other frightful things to do in Galena in October, including a Halloween parade.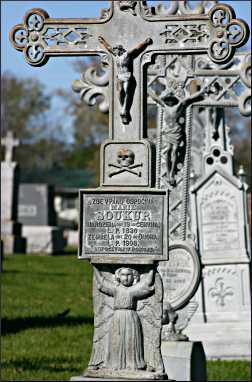 Unlike Galena, Chicago always has been filled with gangsters and murderers, including H.H. Holmes, a serial killer who terrorized young women before and during Chicago's 1893 Columbian Exposition. Reserve early for October tours.
Chicago Hauntings Tours offers tours year-round on Fridays and Saturdays and daily in October.
Another company offers a Weird Chicago Ghost Tour.
For more, see Halloween in Chicago.
In this Wisconsin lakeside town, stops on Lake Geneva Ghost Walks tours include  the Maxwell Mansion, Baker House and Elm Park, haunted by the Lady in Black.
Wabasha Street Caves, which made its name with its St. Paul Gangster Tours, offers a 1½-hour Ghosts & Graves and two-hour Caves & Graves tours, $25. Costumed guides tell stories about haunted sites, historic murders and a local cemetery.
At the newly restored Minnesota State Capitol, guests on Shadows & Spirits of the Capitol tours encounter historical "spirits" that include a night watchman, a Civil War veteran, a suffragist, a dome foreman and an artist who decorated the Supreme Court chamber.
From the St. Anthony Main complex on the riverfront, in the oldest part of the city, search for paranormal activity on Real Ghost Tours. Guests are supplied with ghost-hunting equipment.
Tours are Thursday through Sunday the last three weeks of October.
Milwaukee Ghosts offers 1½-hour Haunted History Tours of the Third Ward, once known as the "Bloody Third."
Gothic Milwaukee offers two walking tours, the Classic Tour and Ghosts of Yankee Hill, Thursdays through Saturdays as well as some additional dates.
In September and October, Madison Ghost Walks leads Capitol Square Ghost Walks Fridays and Saturdays. Tours last 90 minutes.
Find out why Larry, Martha, Cyrus, Bob, the Plumers and Eddie refuse to rest in peace on Historic Downtown Wausau Fall Ghost Tours offered by the Wausau Paranormal Research Society on October weekends.
Port Washington, Wis.
Find the haunted spots of this hilly maritime town on Lake Michigan on the Port Washington Ghost Walk Halloween weekend. It's a two-hour tour that includes hills. They're recommended for people 13 and older. Tickets sell out far in advance.
Anoka, Minn.
This northern suburb of Minneapolis calls itself the Halloween Capital of the World, and the Anoka County Historical Society offers 1½-hour Ghosts of Anoka walking tours around town at 7:30 p.m. on two Thursdays and Saturdays a month from May through August, and every Thursday, Friday and Saturday in September and October, with extra tours during Halloween Week.
Call 763-421-0600 to reserve. The Anoka Halloween festival includes parades, contests, medallion hunts and a block party.
Last updated on October 5, 2021