Free time in state parks
On the first two weekends of June, check out a new park, trail or fishing hole at no cost.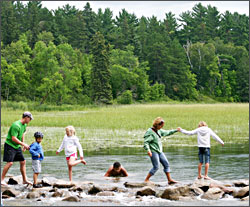 If you don't spend at least part of the first two weekends in June outdoors, you'll be missing the boat.
Especially in Wisconsin, where June 3-4 in 2023 is Free Fishing Weekend. In Michigan, June 10-11 is Free Fishing Weekend, and in Minnesota, there's free fishing for kids June 9-11.
On June 3-4, Wisconsin state parks celebrate National Trails Day by offering free admission — especially nice for non-residents, who pay $11-$16 for a daily pass.
On June 10, admission to all Minnesota state parks is free.
Admission to state parks in Iowa and Illinois always is free.
First full weekend in June
You get to explore Wisconsin state parks and trails for free June 3-4 during Free Fun Weekend. Usually, there are special events in many parks, such as guided hikes, concerts and stargazing.
June 3-4 also is Free Fishing Weekend. Usually, there are clinics and games at nature centers and hatcheries. Many Wisconsin parks also lend out fishing gear, available any time.
Free use of trails in Wisconsin saves bicyclists $5 for a daily pass. Free entry to parks saves residents $8-$11 and non-residents $11-$16.
Usually, chapters of Wisconsin's Ice Age Trail hold National Trails Day hikes and trail runs. Here are recommended day hikes to plan your own.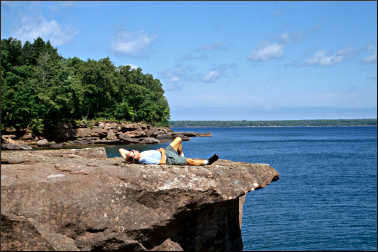 Second weekend of June
On June 10 in 2023, Minnesota holds an open house in its state parks.
Check for naturalist-led events. They include guided hikes, bird-watching, music, storytelling, archery and a 100th anniversary picnic celebration in Lake Bemidji State Park.
In Minnesota, June 9-11 also is Take a Kid Fishing Weekend, when people 16 or older don't need a license if they take a youth 15 and younger fishing.
Throughout the season, 36 Minnesota state parks offer free use of fishing kits, including a stocked tackle box. When visitor centers reopen, visitors can borrow GPS units and kits for birding and kids' discovery.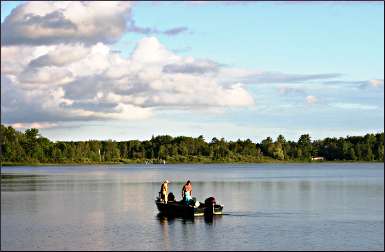 In Michigan, June 10-11 is Free Fishing Weekend, during which the state parks won't charge an entry fee.
And it's always free to use state trails in Minnesota, Iowa and Illinois.
Where to stay
Minnesota, Michigan and Iowa parks have a large selection of camper cabins, yurts and guesthouses. Reserve as early as possible for weekends.
For camper cabins in each state, see A roof in the woods.
For cabins, see Staying in a state park.
For yurts, see A yen for yurts.
For Minnesota, see Lodgings in Minnesota state parks.
For Michigan, see Michigan's great lake cabins.
Last updated on June 4, 2021 ]