10 great travel tips
Follow these savvy strategies, and you'll save money and avoid nasty surprises.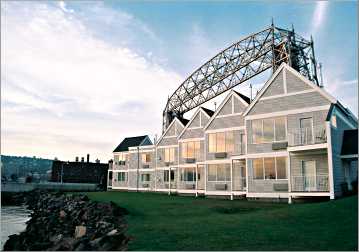 We get a lot of questions at MidwestWeekends from people planning vacations.
We're glad to help, because we believe in planning. Spontaneity is a wonderful thing, but it's risky in summer, when the rest of the world also is on vacation.
Most common questions: When is the best time to take a summer vacation?  How can I find a good lake resort ? What should I bring to a rented cabin ?
Having made most of the mistakes a traveler can make, I'll pass on what I know.
Basically, the earlier you plan, the better. You can wait until the last minute, but you may not be able to get the tickets you want, and lodgings likely will be the cheapest (that is, the worst) and the most expensive places, if any are available at all.
Here are 10 of the best strategies to use while planning a trip.
For more help planning trips, see How to use MidwestWeekends.com.
1. Make reservations, especially for Saturday nights . I had to learn this the hard way, sleeping in the car when every single hotel room along I-80 in Nevada was filled by a big festival.
And don't think you can forgo a reservation in a small town that's not a big tourist destination — the smaller the town, the faster its hotel rooms are filled by a big wedding or family reunion.
2. Plan around festivals . Make sure there isn't a giant festival going on in your destination when you want to be there. In Duluth, for example, that's almost every weekend in summer, especially Grandma's Marathon the third weekend of June.
And before booking fares to Chicago, check its convention calendar to see if a huge convention is in town; if so, rooms will be very expensive.
For more, see Serious reservations.
3. Stay at a ski resort in summer . In summer, alpine ski resorts offer some of the best deals, because people forget about them.
For example, if you'd like to stay on Lake Michigan but all of the beach towns are booked, consider staying at the Boyne Mountain or Boyne Highlands near Charlevoix or Crystal Mountain near Sleeping Bear Dunes National Lakeshore.
If you'd like to stay on Minnesota's North Shore of Lake Superior, stay at Caribou Highlands or Eagle Ridge resorts on Lutsen Mountains. They have all the amenities of a fancy resort, except with a pool instead of a lake.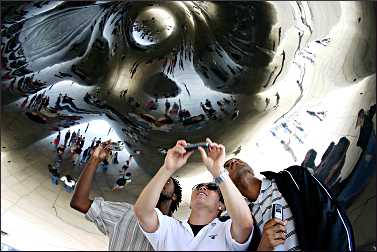 4. If hotel rooms are sold out, look for a cottage , house, room or even hostel . Don't think you have to stay in a hotel — during peak times, when hotel rates are highest, a vacation rental often is a better deal, especially when you have more than two or three people in your group.
The lodgings section of every tourism site has a "Vacation rentals" or "Cottages and cabins" category. For example, hotel rooms on Duluth's Canal Park zoom past $200 in summer, but for little more than that, you can get your own one-of-a-kind cottage.
Or stay in a college dorm, especially in Milwaukee, or a hostel, especially in Chicago and Madison. For the ultimate deal, trade houses.
5. Get a discount . A lot of people have AAA or AARP cards and forget to use them, thereby losing the 10 percent discount many hotels offer. The AAA card also gets you 10 percent off Amtrak fares and discounts on many attractions.
You'll have to watch for other discounts, but it takes only a little effort these days to save a lot of money.
Before reserving a hotel room, see what the rates are at such sites as Orbitz, Expedia, Travelocity, Hotels and Hotwire. For a rock-bottom price, use Priceline, though you'll get the best deals off-peak.
At RetailMeNot, you can shave a few bucks more off your deals at Orbitz, Travelocity, Amtrak, Megabus and many hotels, airlines and rental-car agencies.
If you know you're going to a certain city, sign up in advance for its daily Groupon or Living Social deals.
In Chicago, Broke Hipster lists what's "free and ridiculously cheap." Coupon Sherpa has printable coupons for fast-food restaurants.
If you know you want to go to a certain resort or use a certain airline, sign up for its email specials in advance.
Get an Entertainment book for your destination; they include many 2-for-1 specials. They list at $35 but drop to $9.99 by June.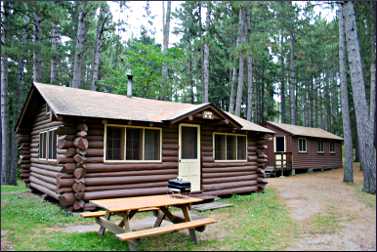 If you're a member of public radio or some other arts organization, check your benefits; if you have a MemberCard, you can get many 2-for-1 deals.
AirFareWatchdog lists the cheapest flights from your home aiport. And sign up for the weekly deals at TravelZoo and Kayak, which cover the world but occasionally show good domestic deals.
For other ploys, see our Cheap Trips stories.
6. Bring what you need . First, make a list so you don't forget something obvious — like your passport, if you're going on the Circle Tour of Lake Superior.
Rented housekeeping cabins are tricky, because each one requires you to bring different things. But there are a few constants. No. 1 on my personal packing list is a decent chopping knife, because cabins rarely have one.
No. 2 is a reading light. Only the humble motel can be counted on to put a light on each side of the bed; B&Bs are the worst offenders.
For more, see What to bring to a rented cabin.
7. Check for road construction . Before leaving, check your local DOT website. But it's always hard to pinpoint where the worst delays will be.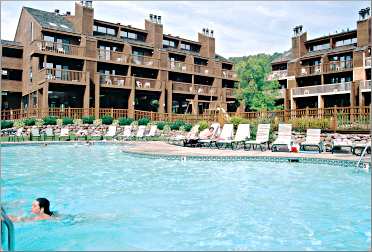 Many people rely on smartphone apps, which are handy. But I also bring a DeLorme Atlas & Gazetteer to help me plot a getaway if necessary.
The big red books, available at bookstores, outdoors stores and Targets, show every little county road and make it easier to see the bigger picture. The Wisconsin one was invaluable during the floods of June 2008, when I-94 was a parking lot — it helped me peel away and find an alternative route on back roads.
8. Use the telephone. Don't be afraid to talk to a real person! Sure, there's a lot of good information on the Internet, but you'll get the best and most up-to-date information about a place from the people who live there.
Websites can be — and often are — outdated. Not only will you get the latest information from a real person, you'll often get inside information if you're willing to do a little friendly chatting.
That's what people at visitors bureaus are there for — to help you out.
Using the phone is especially important when choosing a lake resort for your family. For more, see One in 1,000.
9. Check reviews on online forums . Yes, citizen posts on review sites are notorious for their snarkiness and unrealistic expectations. But if there are enough reviews of a place — at least 10 — you'll get a pretty good idea of what they're like.
And use the forums at such sites as Tripadvisor, Yelp and Chowhound to ask questions about the trip you're planning. Other users are amazingly willing to help.
10. Be a contrarian . Don't move with the pack; go the opposite way. On holiday weekends, go south instead of north and avoid mind-numbing return traffic that will wipe out memories of whatever fun you had.
Holiday weekends also are a great time to visit big cities, because conventions rarely come to town then and hotels rates are a third what they are when there's a big convention or festival.
On Memorial Day weekend, I like to go to Chicago or head south along the Mississippi River Valley toward northeast Iowa.
On the Fourth of July, I stay home — everyone can find a festival close to home then.
My favorite time to travel is the last two weeks of August — the weather is good, families are headed back to school, and already hotel rates are lower. This is the best time to visit busy Door County.
The week before Labor Day is a great time to go to a lake resort; many offer 10 days for the price of seven.
The first two weeks of September are the lull before the big fall-color season and a good time to travel.
During fall-color season in Minnesota, go to lakes country in the center of the state instead of the North Shore — the color is better, and it's practically deserted.
Don't plan a last-minute trip to Minnesota during the school break in October, because all the vacation areas book up. This is a good time for Minnesotans to go to Wisconsin or the Upper Peninsula of Michigan.
My favorite time to hike on Minnesota's North Shore is the week after the school break, when hotel rates go down, crowds are gone and the trails have hardened.
I like to hike in November, too, but starting on the first Saturday in November, I go to Wisconsin, where the deer firearms-hunting season doesn't start until the third Saturday.
If you DO want to travel in peak season and catch the biggest festivals, plan ahead.
For more, see When the Midwest is best.
Last updated on October 31, 2020