When the Midwest is best
Looking for the perfect time to take a summer vacation? Here's what to know.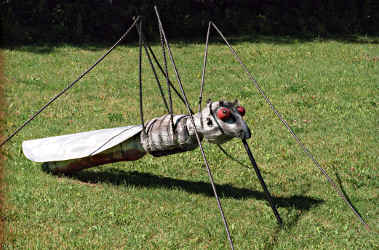 People in other states and countries usually have no clue what the Upper Midwest is really like, though they've heard about our 20-foot snowfalls and two-ton mosquitoes.
Believe it or not, many of them still want to vacation here in summer. But they have a few questions about those mosquitoes and about humidity and crowds. Mostly they want to know, "When's the best time to visit?"
Here's what we tell them.
Bugs
The Boundary Waters Canoe Area Wilderness is notorious for biting black flies in early summer; many paddlers either try to find that golden time after frost but before the black-fly hatch, usually in May, or they go the last half of summer.
If you're on the Upper Peninsula or south shore of Lake Superior in late June, you might find yourself in a wave of black flies. We did our first Circle Tour of Lake Superior then and acquired a few welts one day on the Keweenaw Peninsula.
They're usually gone by the Fourth of July, though extreme humidity can cause a hatch at other times. Usually, there's a breeze to keep them at bay; if not, you may have to flee inside.
In other places, bugs are not really an issue unless you're spending all your time in deep forest. At dusk on a still, muggy day, the mosquitoes come out; just buy a can of repellent, like everybody.
Or, stick to places that have a breeze. We did the Circle Tour of Lake Michigan the third week of June, staying at camper cabins in state parks, and didn't use repellent once. On a late-July trip around Superior, we were bothered only once, in deep forest.
For more, see The buzz on bugs.
If you really hate mosquitoes, spend your time in the bluff country of southeast Minnesota. It's porous limestone under the surface and has almost no standing water — or mosquitoes.
For more, see Getting away from mosquitoes.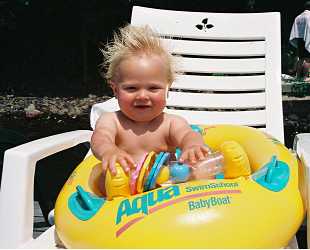 Ticks are more than an annoyance; they're dangerous. They're worst in early summer, but you need to watch for them from April through August, especially in western Wisconsin and the St. Croix River Valley.
For more, see How to prevent Lyme disease.
Heat and humidity
Don't worry about it. The heat in Minnesota, Wisconsin and Michigan is nothing compared to many other parts of the country, and humidity comes and goes. Again, find a breeze — this is why our lakes are so popular.
And if it's hot, great — time to go swimming. We've got 15,000 lakes apiece in Minnesota and Wisconsin and 11,000 in Michigan.
In the dog days of summer, many people head for Minnesota's North Shore, where you might need a jacket after the sun sets in August.
Or head for an island, such as Madeline in the Apostles, Rock in Lake Michigan or Isle Royale. A peninsula also will keep you cool, such as the Door in Wisconsin or Sibley across from Thunder Bay in Ontario.
For a list of the coolest things to do, see Cheat the heat.
Crowds
I like to travel in this region in the first three weeks of June and the last half of August because it's easier to get a reservation and the vibe is mellower.
But you won't find "crowds" anywhere except maybe the bay side of Door County in Wisconsin and the beach towns of western Michigan in July and early August.
The North Shore of Minnesota also is very popular then, and also during fall-color season, but it's spread out, so it doesn't feel crowded.
Some festivals do fill up every hotel and campground within a wide radius; for details, see Serious reservations.
We did the Circle Tour of Lake Superior one year on the last week of July, and we didn't see crowds anywhere. The only place that even felt "touristy" was Munising, the gateway to Pictured Rocks National Lakeshore.
To sum it up: In this region, summer rocks any time.
Last updated on April 30, 2014