Cheap summer getaways in the Upper Midwest
No money, no problem: Here's how to find a great vacation for $100 or less in Minnesota, Wisconsin, Michigan, Iowa and Illinois.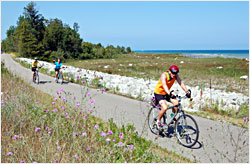 In summer, you don't need to spend much to have a great vacation
Many of the great travel experiences in the Upper Midwest can't be bought, anyway — swimming in a Great Lake, hiking on a wooded trail, canoeing under an eagle's nest.
Here's where to find great vacations you can take for $100 or less.
MINNESOTA
In Minnesota, the state parks offer the best deals. You can stay in guesthouses, lodges and camper cabins as well as camp.
If you need to learn how camp, the I Can Camp! program provides everything you need, at a cost of $60 for a family of six.
For more, see Cheap summer getaways in Minnesota.
WISCONSIN
If you like music and festivals, you're really in luck — Wisconsin has many fun, family-friendly fests with on-site camping, at unbeatable prices. And its national forests and county parks are full of great campsites.
For more, see Cheap summer getaways in Wisconsin.
MICHIGAN
Michigan has beaches on three Great Lakes, and it offers a huge variety of inexpensive cabins in its state parks, as well as campsites. And if you volunteer to work, you can stay in a lighthouse for free.
For more, see Cheap summer getaways in Michigan.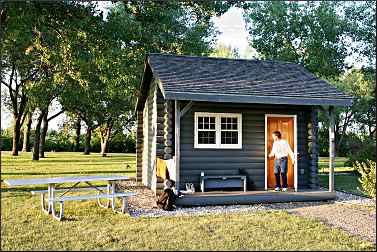 IOWA and ILLINOIS
Don't be fooled — Iowa isn't so flat, and it isn't all corn fields. Stay on lakes and along bike trails at hundreds of cabins in Iowa's state and county parks.
Illinois offers camper cabins in some of its state parks, and admission is free in both states.
For more, see Cheap summer getaways in Iowa and Illinois.
EVERY STATE
Seeing the sights on a bike
An organized bicycle tour is the best and cheapest way to see the countryside and make a lot of friends along the way.
For details and more rides, see Sightseeing by bicycle and Tours on two wheels.
Outdoors with a club
Traveling with an outdoors club is one of the best deals you can get. You need to be a member to go on overnight trips, but you don't need to live in the town where the club is based; you can meet the group at the destination.
For more about traveling with outdoors clubs, see Join the club.
Finding a camper cabin
Many states offer hundreds of camper cabins, especially Minnesota. They're rustic, but the scenery can't be beat.
For more, see A roof in the woods.
Stay in a dorm or hostel
In the summer, many colleges rent out rooms in their residence halls. Most have a fridge in the room, and access to a kitchen.
For more, see On budget in a dorm.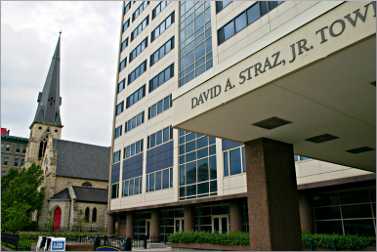 And a few cities have hostels, most notably Chicago and Madison.
For more, see At home in a hostel.
Travel by bike and stay for free
If your travels are fueled by your own muscles, you're welcome to stay with hosts in the Warmshowers worldwide network.
It's free, but even better, you'll meet interesting people, most of them touring bicyclists themselves.
Couchsurfing is a similar social network, without the bicycling requirement. If you're adventurous and flexible and you like to meet people, it's a great way to travel on a budget.
Budget trips in every season
For more about cheap travel in the Upper Midwest, see Cheap fall getaways, Cheap winter getaways and Cheap spring getaways.
Last updated on May 18, 2021