Free for all
At festivals and attractions across the region, fun doesn't cost a thing.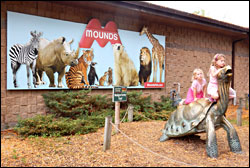 It's amazing how many things are free around here.
We pay nothing to watch fireworks and water-ski shows, use trails and parks, visit zoos and museums and go to hundreds of outdoor festivals, art fairs and concerts.
Our children fill baskets at free Easter egg hunts and rake in armfuls of candy at summer and fall parades.
Who's behind all this largesse? Foundations, businesses and taxpayers, but mostly thousands of hard-working volunteers. We take them for granted, but you won't find so much non-stop generosity in other regions and especially not other countries. We're lucky folks.
Here are some of the best free things to see and do in the Upper Midwest.
Some are free all the time, and others just for a day or two, so mark your calendars. If you're a mom or a dad, watch for free admissions on Mother's Day in May and Father's Day in June.
Facebook pages offer many great tips, such as Free Things to Do in Chicago.
And for many almost-free things to do, see our Cheap Trips section.
Museums
The most incredible deal, hands-down, is the Minneapolis Institute of Arts, a palace of world-class art, old and new. Its monthly Family Days, which feature music, dance, games and storytelling, also are free.
Just for comparison, the Chicago Art Institute charges $25.
Sixth-graders get free admission to any Minnesota Historical Society site around the state.
In Sheboygan, Wis., the John Michael Kohler Arts Center has the quirkiest, most innovative contemporary installations and folk-art collections in the nation.
In Wausau, Wis., the family-friendly Leigh Yawkey Woodson Art Museum always has something children love, plus the beloved Birds in Art exhibits.
In Kenosha, Wis., admission to both the Dinosaur Discovery Museum and Kenosha Public Museum is free.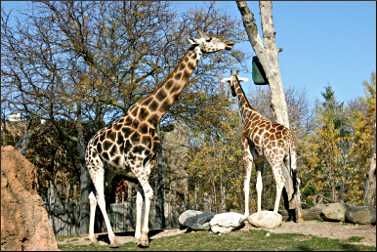 In Racine, Wis., the SC Johnson company offers free tours of Frank Lloyd Wright's stunning 1939 Administration Building and 1950 Research Tower, as well as the 1939 residence Wingspread.
For more, see Wright in Racine.
In Madison, free tours of the magnificent State Capitol are given daily. Madison on the Cheap lists other free museums and attractions, including the Wisconsin Veterans Museum and Museum of Contemporary Art.
If you have a Bank of America credit or debit card, you get free admission the first full weekend of each month to 150 Museums on Us, including Shedd Aquarium and Art Institute in Chicago and Fort Snelling and Minnesota History Center in the Twin Cities.
Most other museums have a free day or evening during the week; check schedules. Chicago lists free days at its museums, though many are only for Illinois residents.
Target sponsors Free First Thursday at the Milwaukee Art Museum and, in Minneapolis, Free Thursday Nights at Walker Art Center.
In St. Paul, the Minnesota History Center is free from 3 to 8 p.m. Tuesdays.
Zoos
In Chicago, the sprawling Lincoln Park Zoo is famously free, so visitors can ogle its zebras, giraffes and hippos any time. The Lincoln Park Conservatory also is free.
It's also free to visit the Henry Vilas Zoo in Madison and St. Paul's Como Zoo & Conservatory.
In Milwaukee, the Milwaukee County Zoo offers Family Free Days on the first or second Saturdays of January through March and October through December.
Concerts
On State Street in Madison, the Overture Center holds fun Kids in the Rotunda concerts on Saturdays during the school year.
In Chicago, the Cultural Center in the Loop draws on the deep well of local talent to offer performances year-round.
In summer, there are way too many fabulous concerts to list; nearly every town offers some.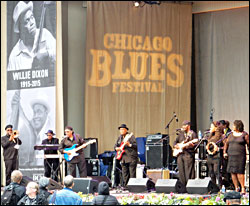 Most notable is Chicago's Grant Park Festival, where top-tier classical musicians perform in Millennium Park's Pritzker Pavilion from mid-June to mid-August.
Equally big-name artists play the city's free Blues Festival and Gospel Festival in June and Jazz Festival on Labor Day weekend.
The Minneapolis parks offer outdoor concerts at Minnehaha Falls and Father Hennepin parks and on Lake Harriet, where the Victorian bandshell hosts concerts daily, and two on Sundays.
In Madison, the Wisconsin Chamber Orchestra performs Concerts on the Square Wednesday evenings from late June through early August.
In Milwaukee, Jazz in the Park in Cathedral Square Thursday evenings from early June to late September and River Rhythms in Pere Marquette Park on Wednesday evenings from mid-June through August.
Sightseeing
In Chicago, believe it or not, you can ask for someone to give you a private two- to four-hour tour on the topic of your choice; it's called the Chicago Greeter program.
Reserve seven to 10 days in advance. There's also an Insta-Greeter service available at shorter notice.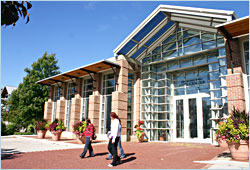 On Lake Superior, the port town of Duluth offers free visits to Bentleyville, a large and fabulous show of lighted figures, from Thanksgiving through Christmas.
Volunteers even give you free cookies, popcorn, hot chocolate and marshmallows to roast over fire pits.
Festivals
In summer, nearly every town holds a festival, and they're all good (especially the ones with big parades and fireworks).
If you're a kid, bigger isn't always better: People in small towns tend to throw the most candy during their parades. Our family's favorite is Nordic Fest in Decorah, Iowa.
For a list of the best fests, see our Events Calendar.
Transportation
In the Twin Cities, Metro Transit offers free bus and train passes to get to major festivals and sports playoffs, and many smaller events, too.
Between Baraboo and Lodi, the Merrimac Car Ferry has crossed the Wisconsin River since 1848 and has been free since 1933.
Fishing
In May, watch for Ride a Charter Boat Day in Sheboygan, Wis., where the Great Lakes Sport Fishermen let people visit with top guides during a ride on Lake Michigan.
The first weekend of June is Free Fishing Weekend in Wisconsin. The second weekend of June is Take a Kid Fishing Weekend in Minnesota.
Michigan holds Free Fishing Weekends the second weekend of June and the third weekend of February.
Nature tours
Just east of Dixon in the northwest corner of Illinois, the Nature Conservancy's Nachusa Grasslands has a herd of more than 100 bison, and volunteers give free two-hour tours.
Bird-watchers often are happy to provide free tours and help, at spring bird festivals and such nature preserves as the Sax-Zim Bog near Duluth, Minn.
Sailing
If you're in Traverse City, Mich., at the right time, you might be able to sail on the Madeline, a 92-foot twin-masted wooden replica of an 1840s commercial schooner.
She was built to be authentic to the era, so she doesn't meet Coast Guard requirements to sell tours or cruises.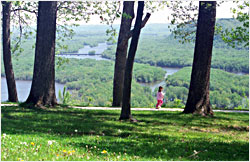 However, if she happens to be in port and tourists call the Maritime Heritage Alliance, they may be able to tour or even sail for free.
Boating
In Madison, the Madison School & Community Recreation's drop-in pontoon-boat rides on the city's lakes are only $5, but a limited number of free tickets are available to those for whom price is a barrier.
State parks
In Iowa and Illinois, admission to state parks always is free.
The first weekend in June is open house in the Wisconsin state parks, with free admission.
The second Saturday in June is open house in Minnesota state parks. Many parks also offer special events on those days.
National parks
There are many Free Entrance Days every year, generally on Martin Luther King Jr. Day in January, National Park Week in late April, National Park Service Birthday in late August and National Public Lands Day in late September.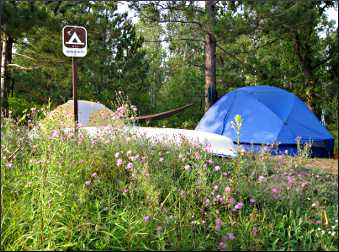 Birthday treats
On the Wisconsin River, the town of Spring Green calls itself the Birthday Town. If it's your birthday, you get free admission to House on the Rock, a free tour of the Hillside Studio at Frank Lloyd Wright's Taliesin and a free entree at Spring Green General Store.
On Lake Pepin along the Mississippi, the Pearl of the Lake paddlewheeler in Lake City, Minn., offers a free ride and a drink.
Near Taylors Falls, Minn., Wild Mountain offers a free lift ticket or tubing pass and, in summer, a free Superday pass for unlimited rides on the alpine slide and go-carts.
Food
Many festivals, especially food festivals, are generous with treats. Watch for free watermelon, strawberries, ice cream, pancakes, pasties and, especially, sweet corn.
And art-gallery crawls are an excellent source of free wine, cheese, crackers and fruit.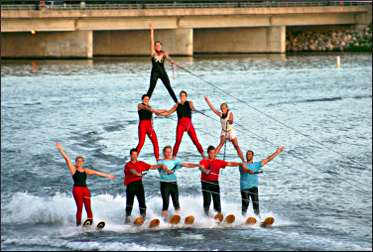 Water-ski shows
Lucky us — the Upper Midwest, especially Wisconsin, is the epicenter of water-ski shows. Watching is one of the most fun things you can do on a balmy summer evening.
Nearly all are free, thanks to spangled athletes and powerboat drivers who volunteer their services all summer long, though donations are much appreciated.
Camping
You can camp free in national forests, and much of the camping in Minnesota's Voyageurs National Park is free, though a permit is required. Many campsites have private docks.
Camping also is free on the St. Croix National Scenic Riverway. It's first-come, first-served along the Namekagon River from Hayward, Wis., and along the upper St. Croix.
On the lower river between St. Croix Falls, Wis., and Stillwater, Minn., a permit is required.
Skiing and snowboarding
For the cost of shipping and handling, grade-schoolers in Minnesota and Michigan get free lift tickets for the entire winter.
In Minnesota, fourth-graders get a pass for free lift tickets to each member of the Minnesota Ski Areas Association, $34.95.
With the "Cold Is Cool" Ski & Ride Passport, fourth- and fifth-graders in Michigan get up to three free lift tickets at 28 resorts, $30.
For more deals, see Bargains for beginners.
Last updated on January 17, 2022