A year of best places
Here are the choicest spots to be during each month of the calendar.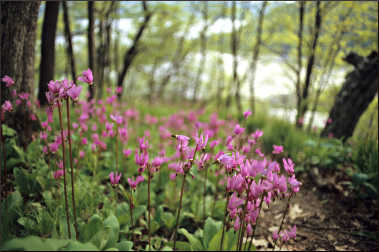 Wouldn't it be great to spend a year enjoying yourself in the 12 best possible places?
Broadcast journalist Charles Kuralt once gave himself that dream assignment: Spend one month apiece in your favorite places in the United States, "at just the right time of the year."
He devoted July to Ely, the northern-Minnesota gateway to the Boundary Waters Canoe Wilderness Area.
I could spend all 12 months right here, in the western Great Lakes. Here are the places I'd pick.
A person could even do them on weekends: It's a bucket list you could polish off in a year.
For more ideas, see 100 best places to vacation.
For trips by season, see Best of spring, Best of summer, Best of fall and Best of winter.
There's nothing more beautiful than the north woods in winter, when the forest is a cathedral of snow, spruce and sky.
Cross-country skiing at this time of year can be a religious experience; the solitude and the stark beauty of the winter landscape seem to induce contemplation and lofty thoughts.
Minnesota, Wisconsin and Michigan are honeycombed with beautiful trails. I'd choose the ones at Maplelag, a one-of-a-kind ski resort in northwest Minnesota that is as beloved for its warmth and hospitality as for its well-groomed trails.
If I still had young children, though, I'd go to Afterglow in northeast Wisconsin, a family resort where guests get towed up a tubing hill by snowmobile. There's great snowshoeing, too.
If snow is scarce — unlikely at these two resorts - head for Porcupine Mountains Wilderness State Park on Michigan's Upper Peninsula or the Ironwood area, which also has four of the region's many alpine-ski resorts.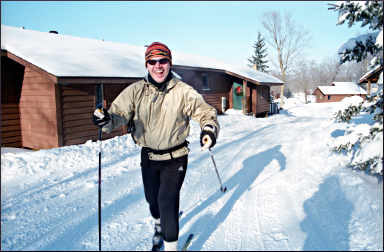 Nowhere in the region is there so much to do within two blocks.
Visit the Wisconsin Historical Museum and the Veterans Museum. Take a free guided tour of the Capitol. Take your kids to the Children's Museum. Eat at some of state's best restaurants. Play in the snow during Winter Festival on President's Day weekend.
And that's just Capitol Square.
Walk a block down State Street and you'll be at the Overture Center for the Arts, which has seven performing spaces and hosts international artists and Broadway shows as well as the local symphony, opera, theater and dance troupes.
The Museum of Contemporary Art is next door. For a vibrant mix of shops and eateries, just keep walking down State Street.
And as a bonus, in February hotels drop their rates during Hotel Week.
When dirty slush clogs the rest of the region, the Gunflint Trail through the northeast tip of Minnesota still has a sparkling layer of fresh snow.
Ski on 200 kilometers of groomed nordic trails, snowshoe, go on sleigh rides, try skijoring, howl for wolves or mush a dog team.
Some years, the skiing is fantastic all the way to April Fool's Day and beyond.
The other great thing to do in early March is hike or snowshoe along the shore of Lake Superior to the ice caves on the Apostle Islands National Lakeshore, near Cornucopia, Wis.
Around the peninsula, Bayfield holds its Winter Festival the first weekend in March, with a run to Madeline Island and a polar plunge, candlelight walk, obstacle course and ice golfing.
In the best years, the ice along the shore allows access for a month or more, from February to mid-March. In the worst years, it doesn't freeze at all.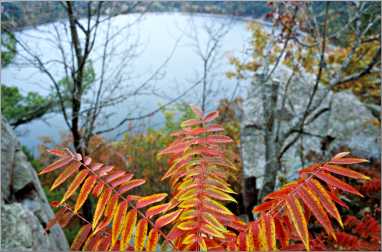 In late April, everything starts along the Mississippi River. Pelicans and warblers follow the river north. Wildflowers bloom on sunny hillsides and open goat prairies. The first morel mushrooms pop up through old leaves.
It's a good time to visit Galena, Ill. , the appealingly preserved 1850s boom town that groans under a crush of tourists in summer and fall.
At its cousin across the river, Dubuque , be sure to stop by the National Mississippi River Museum.
In Trempealeau, Wis. , check out the early wildflowers on Brady's Bluff and ride the Great River State Trail through wildlife refuges and along sloughs and wetlands. Hike on the McGilvray Seven Bridges Trail.
April also is good time to visit state parks and take in some magnificent views.
The best are at Pikes Peak State Park near the northeast Iowa town of McGregor ; Perrot State Park in Trempealeau; Wyalusing State Park near Prairie du Chien, Wis. ; and Great River Bluffs near Winona, Minn .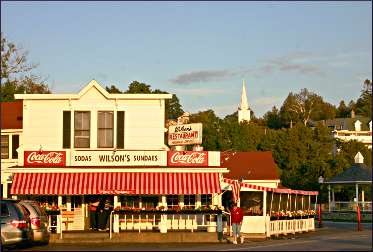 In the Twin Cities, you can do everything in May that you'd want to do in summer, even taking a dip in its famous lakes if you're lucky (and relatively hardy).
In May, you'll also get a glimpse of its quirkily artistic side at two festivals, the May Day parade in Minneapolis' Powderhorn Park and Art-A-Whirl in the northeast Minneapolis art district, which also holds the densest concentration of nearly 30 craft breweries.
Check out a Nice Ride bike and go on a history tour from Fort Snelling to downtown St. Paul, or gawk at the mansions along Summit Avenue, one of the best-preserved Victorian streets in the nation.
In Minneapolis, ride the trails that circle Minneapolis' Chain of Lakes, stopping at the Eloise Butler Wildflower Garden in Wirth Park to see a vast array of spring wildflowers. On Lake Harriet, free daily concerts start Memorial Day weekend.
Along the Mississippi riverfront, browse and eat at the Mill City Farmers Market next to the Guthrie Theatre. Take in the view from the Stone Arch Bridge.
Follow the river south, and you'll come to the free Weisman Art Museum on the University of Minnesota campus and, eventually, Minnehaha Park. In May, its famous waterfall should be thundering.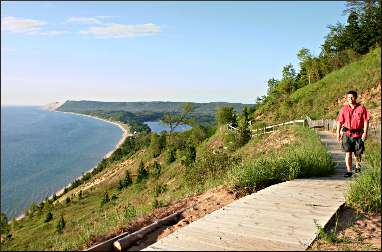 This is a great month to hit the big tourist spots on the Circle Tour of Lake Michigan, before the crowds arrive.
Mackinac Island is most gorgeous in mid-June, when its lilacs and yellow moccasins are blooming.
From there, head down Lake Michigan to Sleeping Bear Dunes National Lakeshore, a 35-mile-long stretch of beaches, dunes and trails.
A trip down the Michigan side is one of the best and also cheapest beach vacations, thanks to the many campsites as well as mini-cabins, camper cabins and lodges in Michigan state parks along the lake.
You can do a half Circle Tour by taking a short cut on the S.S. Badger, between Ludington and Manitowoc, or on the Lake Express high-speed ferry between Muskegon and Milwaukee.
Be sure to allot a couple of days to Milwaukee. Catch a Brewers game in Miller Park or one of the big festivals: In June, there's the Lakefront Festival of Art at the winged Milwaukee Art Museum, Polish Fest and Summerfest, the world's largest music festival.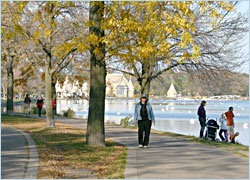 There's nothing more sweet and more fleeting than a July day on a northwoods lake, from coffee on the dock in early morning to the midnight rush from sauna to lake, for a float under the shimmering canopy of stars and northern lights.
Any lake will do. Fishermen like big lakes, such as Minnesota's Leech or Winnibigoshish or Wisconsin's flowages . Families prefer smaller lakes with resorts that have sandy beaches.
Charles Kuralt, of course, chose a lake near Ely in Minnesota's canoe country : "Anyone who has known the deep woods and the blue lakes, for a week or a season, puts himself to sleep ever afterward with memories of Ely," he wrote.
Traditionally, families spend a week in a small resort with housekeeping cabins - which is to say, you cook and clean up for yourself. But there are big luxury resorts, too.
For tips and ideas, see The Minnesota resort of your dreams and The Wisconsin resort of your dreams.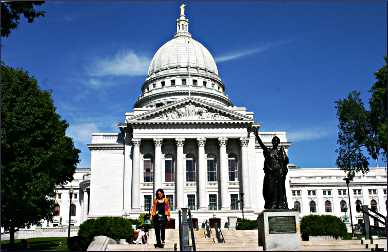 The Circle Tour of Lake Superior is, in my opinion, the best vacation, and August is the best time to take it. The water on the southern shore is warm enough to swim in, the black flies are gone and, if you wait till the last half of the month, the crowds will be gone, too.
In early August, the blueberries are ripe on the Keweenaw Peninsula, and you'll likely see bears when you're out picking.
You can swim from the lovely beaches on Madeline Island or even from your kayak as you explore the Apostle Islands or the islands off Rossport in Ontario.
You'll see your fill of lighthouses, waterfalls and ore boats, and you may even see a moose. If seeing a moose is high on your list, take the ferry to Isle Royale National Park.
For a nine-day itinerary, see Lake Superior's greatest hits. For planning tips, see Planning a Circle Tour.
August also is the best time to visit the Boundary Water Canoe Area Wilderness, just inland from the Minnesota's North Shore: The bugs have died back, and the water is warm enough for swimming.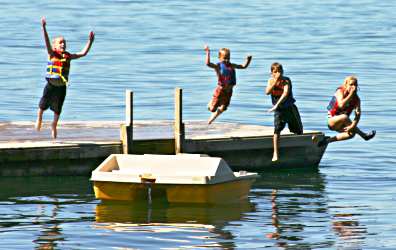 This is the month to visit places that are packed during peak months, such as the Wisconsin Dells, Minnesota's North Shore and, especially, Door County.
Door County is the favorite hangout of Chicagoans, but there's a lull in the action between summer vacation and fall color. Warmth lingers on the peninsula, wrapped by the waters of Lake Michigan, but hotel prices drop.
Go paddling in the Mink River Estuary, bicycle on county roads or Peninsula State Park, tour the lighthouses, hike in two dozen state natural areas and camp on Rock Island State Park.
It's also harvest time, so stop by farm markets for apples and pumpkins or tour six wineries.
And there are harvest festivals in Sturgeon Bay , Baileys Harbor and Fish Creek .
October/Driftless Area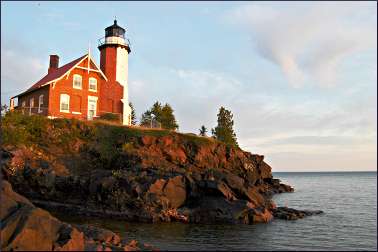 In October, there's a mad rush to see fall color, especially in the forests up north.
After the first weekend, however, the best color is in hardwood forests farther south. In the third weekend, Devil's Lake State Park near Baraboo, Wis., glows orange and gold, and Whitewater State Park in southeast Minnesota  has a palette of russet and ocher into the fourth weekend.
These craggy bluffs and valleys are part of the Driftless Area, a swath of southwest Wisconsin, southeast Minnesota and northeast Iowa that the last four glaciers missed as they scraped across the landscape.
The result is a charming hodgepodge of ridges, bluffs and valleys perhaps best known for its bicycle trails: in southeast Minnesota, the Root River State Trail through Lanesboro , and in southwest Wisconsin, the Elroy-Sparta State Trail and the three other trails in a 101-mile system.
Artists also have taken up residence along the winding roads of bluff country, and in fall they host studio tours that combine shopping with scenic drives.
The Northeast Iowa Artists' Studio Tour is the first weekend, and the Fall Art Tour through southwest Wisconsin is the third weekend.
Big, bad Lake Superior is most authentic in November: moody and dramatic, even violent.
Many people come hoping to catch a big storm, like the one that caught the Edmund Fitzgerald in 1975; its sinking is commemorated every Nov. 10 at Split Rock Lighthouse.
But if that fails, hiking is wonderful. The bugs and leaf-peepers are long gone, the absence of leaves opens new vistas and mud has hardened on trails.
Better still, hotel rates drop by up to half. Many people like to rent a cozy cabin or house for Thanksgiving weekend, preferably one with a big wood-burning fireplace and picture windows overlooking the lake.
For more, see Quiet time on the North Shore.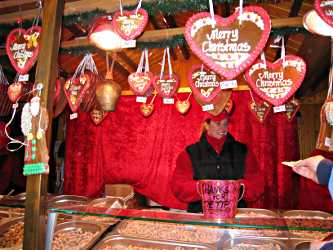 This is a city that really rocks during the holidays, especially since it brought in a traditional Christkindlmarket, an open-air Christmas market like those in Germany.
It's open every day in Daley Plaza, filling its visitors with Glühwein and good will.
There's more shopping on the Magnificent Mile, ice-skating in Millennium Park and the beloved "Christmas Around the World" trees at the Museum of Science and Industry.
In the evening, see "A Christmas Carol" at the Goodman, "Nutcracker" at the Joffrey and the Apollo Chorus' performances of Handel's "Messiah."
The bonus for budget travelers is lower hotel rates; conventions peter out during the holidays, so hotel rates go way down. For a rock-bottom rate, go during the week before Christmas.
For more about seeing the town on a budget, see Cheap Chicago.
Last updated on January 7, 2016